Kim Karr's Connected Blog Tour

I'm WAY BEYOND excited to be apart of Kim Karr's Connected Blog Tour! Ladies I freaking LOVED this book I wish I could eloquently put this book into more words but I'm seriously BEYOND speechless STILL at the ending of this book! I think my review will speak for itself! Oh and I think the cover to Connected ROCKS! I love the COVER and the fact the cover features an actual couple who are together and very much in LOVE! That ladies is AWESOME !!!
Cover design: Okay Creations
What if a 'Once in a Lifetime' could happen twice?
Suffering from a past full of tragedy, Dahlia London's soul has been left completely shattered. Happily ever after is a far cry from reality in her world. But, when she is reconnected with her past, the bonds that form are irrefutable.
When River Wilde, lead singer of The Wilde Ones, comes back into Dahlia's life, the intensity that fires their relationship combined with underlying feelings that have never died lead her to believe she has met her soul mate.
Struggling with confusion as old connections fade and new ones begin, Dahlia's grief begins to lift
--
but guilt remains. River wants to be the one to mend all that is torn within her.
But with a past that is never really gone, can their future survive?
************************** My Review of Connected*******************************
First, I must THANK Kim for the ARC of Connected in exchange for an honest review. Ladies, I didn't know what to expect when I received Connected beyond knowing that there was a "boy in the band." In my typical fashion that had me.....................................
Well, that was just the beginning of my emotional journey that led me to hell sometimes, my happy place other times, my "WHOA MOMMA" other times and a seriously WTH just happened moment. Dahlia's life with her loving parents was picture perfect in the beginning. Her love of music is highlighted in the book along with going to concerts with her father, who also LOVED music, at Cows Palace, where he worked. The book is seriously surrounded by music in every aspect ~ from the playlist featured Chapter's to the Chapter Title's with lyrics. Being a HUGE geeky Rock Star Romance girlie that loves anything to do with music this was a BONUS for me. But don't think I'm about to provide a review of such a book ~ oh no, this book was so much more. When we first "meet" Dahlia she is a senior at Stanford along with her BFF and boyfriend Ben. Aerie cracked me up when the book opened and she had Dahlia accompany her to a local bar to hear a band play. Ben has been a permanent fixture in Dahlia's life since she was in Kindergarten what started out as a friendship to last a lifetime turned into love, a love that held such promise, and also some secrets that were exposed and almost drove Dahlia away. But let's get back to the beginning of Connected. Dahlia arrives at the bar and hears the most beautiful voice she's every heard and I would say she was entranced but with the Halloween partiers at the bar she couldn't get a good look at the stage. As she's at the bar waiting to order some adult beverages , not that Aerie needed any more ;), she turns and...
Well, HELLO to you MR. FREAKING GORGEOUS GREEN EYE'S! This is our first introduction to the infamous River Wilde and ladies he will....
This "connection" and staring fest isn't one-sided in any way, shape or form. River is just as strongly attracted to Dahlia as she is him. The author did a wonderful job describing, form Dahlia's POV, their first interaction right down to the teasing, flirting, and immediate electricity between the two. If this was me I'd.....................
But Dahlia feels that River is "dangerous" and one look from him and he can see into her soul and oh yes, Ben, remember him, Ben her loving boyfriend. So like any good girlfriend she skedaddles with Aerie back to Ben's Frat House after leaving River, the lead singer of The Wilde Ones, with an implied promise she'd wait for him after his show. Well fast forward a few years. Dahlia's graduated from Stanford and Ben has began his start as an "amazing" journalist and they are getting ready to go to an award ceremony where Ben will be recognized for a story he investigated and broke; but Ben is being very sentimental and wants a little......................................
it's his "show" so who cares if he is late! Well on their way the unthinkable happens. Something that had me.......................
just like Dahlia had and then something that had me...............
Oh Lord, barely into the book and my heart is breaking already... I love that okay I'm a little masochistic went it comes to my books. The book then details Dahlia's life for the next 2 years ~ if you could call it a life. It will leave you ................................
but we all process differently and THANKFULLY she starts to barely turn that corner on her own when Aerie has a "job" for Dahlia. Before everything went down Dahlia worked as a cover photographer for Sound Music which is where Aerie happens to work. Well Dahlia agrees to go meet with an up-an-coming artist ~ interview and photograph him. Oh yes, it's HIM ladies ~ it's OUR RIVER. Will he remember Dahlia? Is there really that "connection"? or was that one time a "fluke". Now that his band is making it will he want anything to do with Dahlia? That's for you ladies to read and to read IMMEDIATELY. There's so much I would love to tell you about Connected but the LAST thing I will do is provide spoilers ~ never have ~ never will. So let's just say the meeting had me.................................
and you betcha there was some of this..............................
okay LOTS of that! But I was fine with that! As one of my updates I mentioned I never knew doing this.................................
could be so much fun! I can't wait for you to read that part. I literally laughed and swooned and then thought WOW too bad toothpaste makes me gag :) River does talk Dahlia in to returning to LA with him and she meets up with his sister, Bell, and brother, Xander, at the bar, Smitten's, that he band rehearses at. She also has the chance to meet the other two members of River's band, Phoenix & Garrett. We get a little of this....................................................
before we really get to meet Xander and the first meeting between Xander & Dahlia had me wanting to ...................................
and then I was ......................................................
and right away I was feeling for Dahlia.....damn here I went again..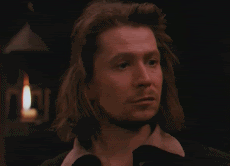 it just gutted me and when River finds out about Xander's little pow-wow and Dahlia's reaction I felt like I was going to have to do this to our Dahlia.......................................................
but a little bit of.................................................
and some talking in true River fashion and ...................
which will have you melting like I did gets us through this first "hurdle" and River accompanies "his girl" back to Palo Alto back to the house where Dahlia resided with Ben back to memories that Dahlia has battled with throughout the book. When they arrive I GUARANTEEE you will do the same thing I did.........................
again I'm freaking teary eyed but don't mistake this as complaining because NOTHING beats a book that pull everyone of my emotions out of me. These two might not have it "easy" but damn they are meant to be together and we get to watch the relationship bloom. It's around the 70% mark of the book that up until that time was told from Dahlia's POV that the author gives us a TREAT one I never saw coming! The story switches to Rivers POV cue up the ..................................
yes, yes, yes, yes, this was perfect and exactly what I needed!!! You will find up until we are in River's head that he is so damn perfect with his "beautiful girl, sexy girl, overall HIS girl" his terms of endearment towards her DID it for me! I loved how he never let a day go by without expressing his feelings for Dahlia and how he viewed her. Simply PERFECT ;) Okay so we are in River's head and boy I loved it there. But wait there is some he alludes to, while really in his head, that had me ...........................................................
River will do anything for Dahlia! He takes out for Valentine's Day which leads to a little discussion between the two about River and his band and where they had been and who they had met that had me......
I was FREAKING stoked and loved what Kim did!!! You will see when you read it and of course, River and Dahlia's chemistry between the sheets is so darn explosive you will need to either take a cold shower, grab a loved one and "get it on" or be like me not wanting to put the book down and use that Kindle to fan yourself. Now back to how I was feeling from this point on. After V-Day I was .......................
Happy oh I'm so Happy it's perfect!!! Then darn it something happens that left me........................................................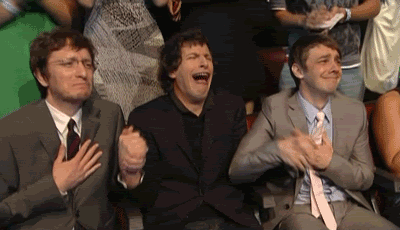 yes again! But that didn't even COMPARE to the end of the book. All the crying in the world couldn't have done that ~ I was left.......
then WTH ~ turn pages back read again ~ NO! NO! NO! NO! NO! ~ OMG! OMG! OMG! OMG! well..............................................
I literally couldn't talk, no joke, I had to process I did a lot of..
and slowly started to do a little of this.............................
to finally I was ...................................................
Just AMAZING and WOW! WOW !WOW ! My mind is blow right now!!! Kudos to Kim Karr for delivering an ending to a book that left me without one damn word flowing through my itty brain. Kudos for giving me a read that I seriously had to process before I reviewed that I had to go back and read the ending AGAIN to be sure I did read that correctly. I'm quite surprised my Kindle is intact. Connected is a 5 star book for me! I loved the journey it took me on. I loved that I questioned if we get a second chance at finding our "one" true love. I loved that it made you question love at first sight and soul mates! Kim Karr has done a brilliant job in successfully taking me on that metaphoric ride that when I was HIGH I was oh so HIGH when I was low well I was low. I felt the pain that Dahlia experienced.. The loss of loved ones that had me taking deep breaths at the beginning of the book so I could breathe through my cathartic cry fest but I did laugh as much as I cried and I did smile as much as I cried. I recommend that you purchase Connected as soon as possible. I had to purchase it I have to own that's how much I loved it! I really want you to experience this book because it is an experience. I want you to pay attention to the song's selected for each Chapter and the lyrics that are provided at the beginning of each Chapter because this will enrich your experience! Kim did a FAN-FREAKING-TASTIC job intertwining the love of music into Dahlia & River's story which by the way continues in October 2013! Ughhhhh, don't want to wait but I have a feeling it will be worth it!
************************************************************************************
How about a little "taste" of Connected for those of you who haven't read it? Here's an excerpt from Connected ~ that I freaking adore................................
"Good morning," she says stretching her arms and smiling at me. She settles back down snuggling into me and gives me a good morning kiss. I love it when in the middle of our kiss I can feel her smiling. 
She pulls away still grinning and says, "Ready?"
Looking down the sheet at myself I smirk, "Yeah I'm ready." Okay so I guess she wants to skip the foreplay this morning. "Great! Lets go then," she says pushing me out of bed as she hops off and heads to the bathroom. "Dahlia! No, really? In the rain? Now?" is about all I can say because I was so ready but not for running.
***************************************************************************************

Connected is available and to purchase follow one of these links:
Links to follow Author Kim Karr:
Here's a little more information about Kim Karr:
**************************** GIVEAWAY ****************************************
Kim Karr has graciously donated a signed copy of Connected as well as an e-copy of Connected to giveaway as part of her Blog Tour. Rafflecopter below runs through March 26th! Winners will be notified via e-mail!!!!! Good Luck!!!
a Rafflecopter giveaway