Tainted Blog Tour & Giveaway
I was very excited to be invited to take part in Tainted Blog Tour! I haven't really done anything with my blog in awhile and as far as Blog Tours go I'm only willing to do those for Author's I truly enjoy their work.
Tainted by K.A. Robinson is one of those books that was on my TBR that I just couldn't wait for! I've been in love with the Torn series since the beginning! Tainted is the third book in the series and the final book that features Drake & Chloe ( I sure hope as the series continues we get "glimpses" of these two down the line)

Part One: Facing My Demons

Drake lost everything the day Chloe walked away from him. Feeling angry and hurt by her abandonment, he dives deeper into his cocaine use. Each day becomes a struggle for him. After his band is picked up by a recording studio in Los Angeles, things go from bad to worse. What happens to a man who has lost everything he ever truly cared about?

Part Two: Learning to Love Again

When Drake showed up on Chloe's doorstep, begging for forgiveness, she couldn't turn him away. To Chloe, loving Drake is like breathing and she couldn't bring herself to let him go again.

But what happens next? Follow Chloe and Drake as they learn to forgive and heal together.

Will Drake's fame get in the way of their happily ever after? Or is love enough to keep them together?

The epic conclusion to Drake and Chloe's story.
If you haven't added Tainted to your Goodreads TBR you may do so here TAINTED (TORN 3)
Now for my 4 star review of Tainted...........

I have to admit when I had Tainted in my hands I was torn between....
and ......
because this is the last book for Drake & Chloe not saying we may or may not see them in the future but as far as them being the focus of the book this was it. I was sad to say goodbye to them and I sure hope we get little glimpses of them in the future! I honestly was surprised to see the third book was about them. I thought the Twisted was it given the Epilogue but the author gives us the in between period that wasn't revealed in Twisted. The book is broken into 3 parts consisting kicking off with Drake's POV during the 6 months following all hell breaking lose. If you read the series it was the time frame where I seriously wanted to.....
Drake! We were treated with Chloe's POV following what occurred PRIOR to the Epilogue in Twisted and finally we have Drake's POV after the Epilogue from Twisted.... When we enter the first part of Drake's POV things are just .......
Oh hell the issues that he needed to face and he truly needed to face them alone but don't you have to admit to them first? Well, I could very well sit here and said I .....
and wanted to beat Drake but you know what I didn't. I think the author did a great job describing the issues. We've known from the get go that Drake has never been "vocal" per se or completely opened up. He was damn good at.....
rather than face his problems head on. Chloe made her position on these problems very clear in Twisted and Tainted opens with that scene but from Drake's eyes and I had to .....
Chloe on for taking a stand and STICKING to it! We got to watch the band get the big break we all of us have wanted and they were truly on their way to being .....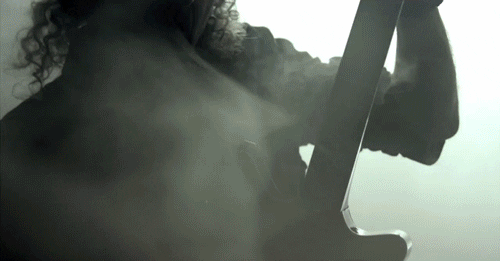 Yes that was great! I also loved that Jade, Eric and Adam finally just put everything on the line for Drake but of course it ultimately took him......
before he followed through. When you read it from Drake's POV and see everything he kept bottled up for so long you will be like I was....
How one person could keep that all to themselves for all that time is astounding but then again Drake is a MAN and we all know when it comes to men......
I loved the way Chloe's POV was presented and how she handled things and of course them coming together......
was like a ......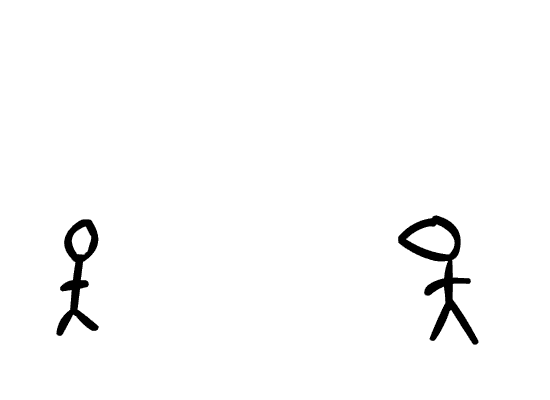 There is one part in all this where I was ........
and I seriously wanted to .......
someone's arse! The ENDING was PERFECTION! OMG!!! Drake was just.....
his last show on that tour and when he stepped off stage I was .....
telling that poor man to ...
When I got done I had to do my typical ...
I knew what their ending was from the Epilogue of Twisted but Tainted gave me further insight and a way sweeter Epilogue and I was totally..
Overall Tainted was a 4 star read for me. I'm glad I got to see the "behind the scenes" portions of Twisted and how everything ended up for Drake & Chloe. If you've read Torn & Twisted then you have to read TAINTED now.
If you haven't read this series I recommend you do so Torn was by far my favorite of the series followed by Twisted. Tainted was a good read but it didn't pull the emotions out of me the first two did and I think that's due to the Epilogue of Twisted.
I'm really looking forward to Logan's book I've really liked him all along (although Drake was ALWAYS my favorite between them). I will continue reading any books that spin off from this series. There are so many awesome secondary characters that I would love for the author to delve further into!
If you haven't had the opportunity to purchase Tainted (OMG!) you may purchase the book from one of the following links:
Amazon ~ Tainted
Smashwords ~ Tainted
Kobo ~ Tainted
iTunes ~ Tainted
B&N ~ Tainted
Haven't had an opportunity to read any of the books in the Torn series? Oh you so have to start this one I guarantee you will totally enjoy it! You can add Torn (Torn 1) and Twisted (Torn 2) to your Goodreads TBR and purchase by following these links:

Torn:
Amazon ~ Torn
Goodreads ~ Torn
Kim's review of Torn

Twisted: Amazon ~ Twisted
Goodreads ~ Twisted
Kim's Review of Twisted
About the Author
K.A. Robinson is the New York Times and USA Today Best Selling Author of The Torn Series and Shattered Ties. She lives in West Virginia with her husband and toddler son. When she isn't writing, she loves to read dystopian, zombie, and New Adult books. She has an addiction to Caribou and Starbucks coffee.
Author Links:
Another book by K.A. that you need to check out is Shattered Ties.

Goodreads ~ Shattered Ties (Ties 1)
Shattered Ties: Amazon ~ Shattered Ties

a Rafflecopter giveaway