Sarah Daltry's Lily of the Valley Blog Tour & Giveaway!
Lily of the Valley is actually the second book, per se, in the Flowering Series by Sarah Daltry. The first book I read was Forget Me Not which is told from Lily's POV where Lily of the Valley is told from Jack's POV. Personally I recommend you start out with Forget Me Not BUT you don't have to!
Check out the recent updated Cover of Lily of the Valley
You met them in Forget Me Not. Now, hear Jack's story.

Plagued by a dark past, Jack sees college as a way out. Desperate to escape the area where he grew up, the people who know his secrets, and his own family, he deals with his problems through alcohol and sex.

When he first sees Lily, she's the epitome of everything he hates. Yet something about her makes Jack rethinks everything he knows and assumes about other people. Now, with the help of his best friend and lover, Jack has to decide if he wants to pursue something that he knows will only end badly.

Can Lily be one of the few people who can see Jack for who he really is – or will his darkness be too much for her to handle?
~ Click here to Purchase:
Amazon ~ .99 cents for a Limited Time!
My review of Lily of the Valley~

Lily of the Valley totally .....
I read Lily's POV in Forget Me Not which I completely ADORED but what Sarah did with Jack's POV was amazing! You certainly don't have to read Forget Me Not first you can read Lily of the Valley beforehand but I recommend that you read Forget Me Not so when you get to Jack's POV you will fully grasp the differences he refers to between him & Lily. Jack is in college & he plays in a band so you know me....
yes I was totally doing that BUT this book is SO far removed from being a "rock star" thing for me! Jack has had the most horrific childhood one that right away had me.....
Jack is deeply depressed given the traumatic event that occurred when he was young. You can literally feel everything he is going through while reading his account! He really doesn't have too many friends expect for his close friend Alaina. They "get" each other given both their childhoods are filled with deeply traumatic events that they will never forget. Jack is down right sexy, a turn your head brooding hot guy that had me wanting to ...
.
but on the flip side he is closed off. He doesn't feel he deserves anything "good" in his life and he has secrets ~ a lot of them. Some everyone knows some only he himself keeps inside. I can tell you Jack & Lily certainly kicked off their whirlwind of a relationship by jumping straight into....
and let me tell you it's downright HOT! What transpired between the two of them had me ....
and his little surprise for Lily had me ......
and I have to say I was definitely....
Jack uses sex & alcohol to escape the past. Although he knows that it's only a temporary escape. He's very bright young man attending college on a scholarship. College is his way of ......
from where he's from and his past. Jack's demons haunt him so thoroughly that your heart will break for him. After a very short time Lily becomes his everything ~ his ALL and he recognizes how he feels for her even though he hadn't disclosed those feelings to her. Well something happens that left Jack ......
and left me .....
What he went through after this occurred had me totally......
although at the same time I was so......
him on for recognizing he needed to deal with things differently in the past. A past that had me so
freaking.....
As the book moved on I had times where I was ......
and I was ....
over and over and over! I literally was ....
towards the end of the book but that was nothing compared to the closer to the end of the book when he opens up and I just started...
and ......
and overall I was just ....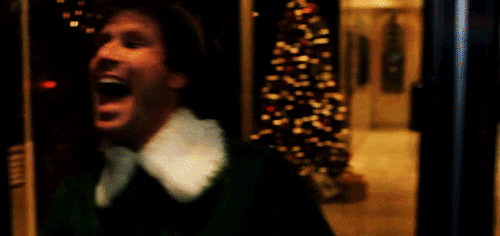 Lily of the Valley completely blew me away!!! The author did one helluva job conveying Jack's thoughts I wasn't prepared to be gutted! An emotionally complex read that delves into the an event so horrific as well as depression so deep that Jack doesn't feel he is worthy and hardly can see the good in himself that will leave you reeling. I loved that the author didn't take the easy road with this book. Don't think for a minute that he "magically" healed by the end of the book. I love when an author stays true to a character and Sarah did just that!
I bought this one the minute it came out! I had to get my hands on it ~ A 5 HEARTBREAKING STARS read that has me wanting MORE ~ I want Jack & Lily's story to continue! I want to see where they go from there. For all Jack has been through when you read the way he felt about Lily and what he does for her you will want a Jack of your own! That boy definitely took a piece of my heat with him when I finished reading it!
This is a must grab ASAP and read series!!! Start out with Forget Me Not so you know Lily's background and how she viewed everything and then go on to Jack's story! Grab tissues, vodka, chocolate heck whatever is your comfort vice cause you will need it before you are through with this phenomenal read!
If you haven't read Forget Me Not, which I recommend you do first, check out the synopsis ~
SYNOPSIS ~
Lily had a crush on her brother's best friend, Derek for years - which led to their steamy night ten months ago in her bedroom. Now, Lily is going off to college and she and Derek are still going strong. However, when school starts, she realizes it's hard to maintain a relationship while also trying to live her own life. She and Derek find themselves falling apart and Lily has no idea where to turn.

Enter Jack. Everything about him is wrong for Lily and she knows it, but she can't stop herself from being attracted to him. When things implode with Derek, it's Jack who is there to pick up the pieces - and show Lily an entirely new set of experiences she didn't know she was missing.

Of course, Jack has his own problems and once Lily gets to know him better, she starts to wonder if she can handle all of Jack. When Derek reappears on the scene, Lily is forced to decide between two guys and herself. Can she find herself without losing the people who matter in the process?

Note: This is a work intended for readers 18+ as it features explicit sex between people in college. See where it began in the short story, "Her Brother's Best Friend."
You can purchase Forget Me Not here:
Not available on I-Tunes or Kobo.
~ About the Author ~
Sarah Daltry writes erotica and romance that ranges from sweet to steamy. She moves around a lot and has trouble committing to things. Lily of the Valley is her third full length novel, although she also has several story collections and two novellas available. Her other novels are Forget Me Not, the story that tells Lily's version of events, and Bitter Fruits, which will be released by Escape Publishing in December. When Sarah isn't writing, she tends to waste a lot of time checking Facebook for pictures of cats, shooting virtual zombies, and simply staring out the window.
Sarah also shared her some of her Favorite Top Tens with us:
Author's Favorite Video Games:
Author's Favorite Bad Boys:
·
Heathcliff from Wuthering Heights
·
Jake Barnes from The Sun Also Rises
·
Will from Infernal Devices
·
The Scarecrow in Batman Begins
·
Lucifer from Supernatural
·
Mr. Darcy from Pride and Prejudice
·
Damon from Vampire Diaries
Click here to follow Sarah:
Trailer of Lily of the Valley

Lily of the Valley Playlist
1st Prize:

Set of Signed Paperbacks
2nd Prize: 4- Swag Packs
3rd Price: 4- Bookmarks
Winner's will be drawn on October 20th
a Rafflecopter giveaway